A Comedian's Take on... Indian Matchmaking
LA-Based Comedian Rajiv Satyal Helped Narrate the Netflix Series
Remember when I told you I'd driven to Hollywood to record voiceover for a show?
It was for the global sensation, Indian Matchmaking. You can hear my voice if you turn on Audio Description:
American Kahani carried this piece: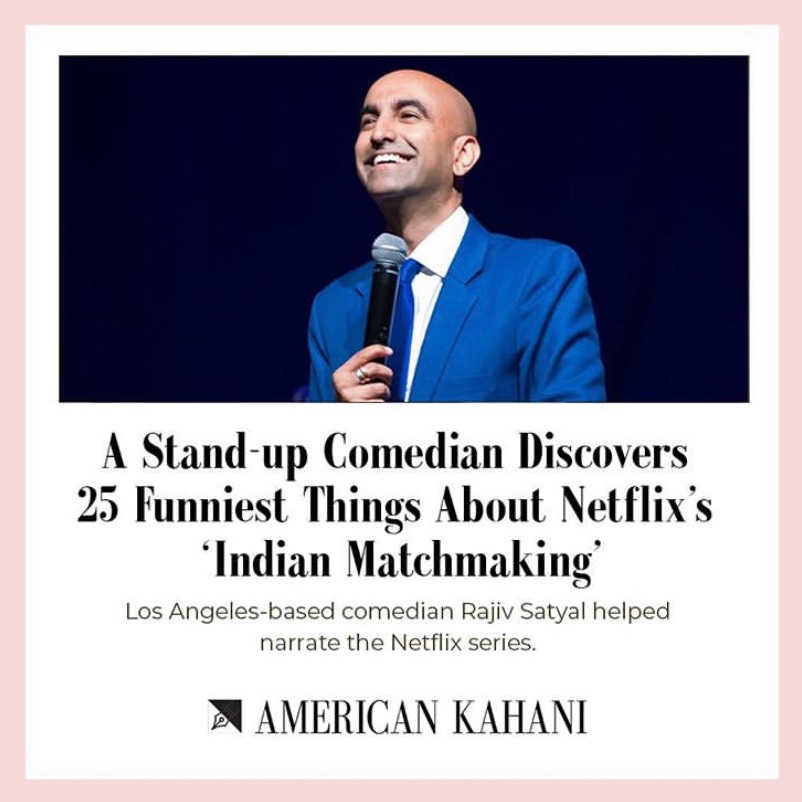 I've recorded a video series on it. Here's Part I on… YouTube. Facebook. Instagram. Enjoy.
Thanks, as ALWAYS, for your support!
- Rajiv