A Comedian's Take on... Indian Matchmaking
LA-Based Comedian Rajiv Satyal Helped Narrate the Netflix Series
And finally… my last message on this topic…
Have you watched the global Netflix sensation, Indian Matchmaking? You can hear my voice if you turn on Audio Description:
I released a series of four videos on YouTube, Facebook, and Instagram. But if you wanna watch the whole thing, here it is:
I'm hosting a Facebook Watch Party this Sunday at 9 PM ET / 6 PM PT…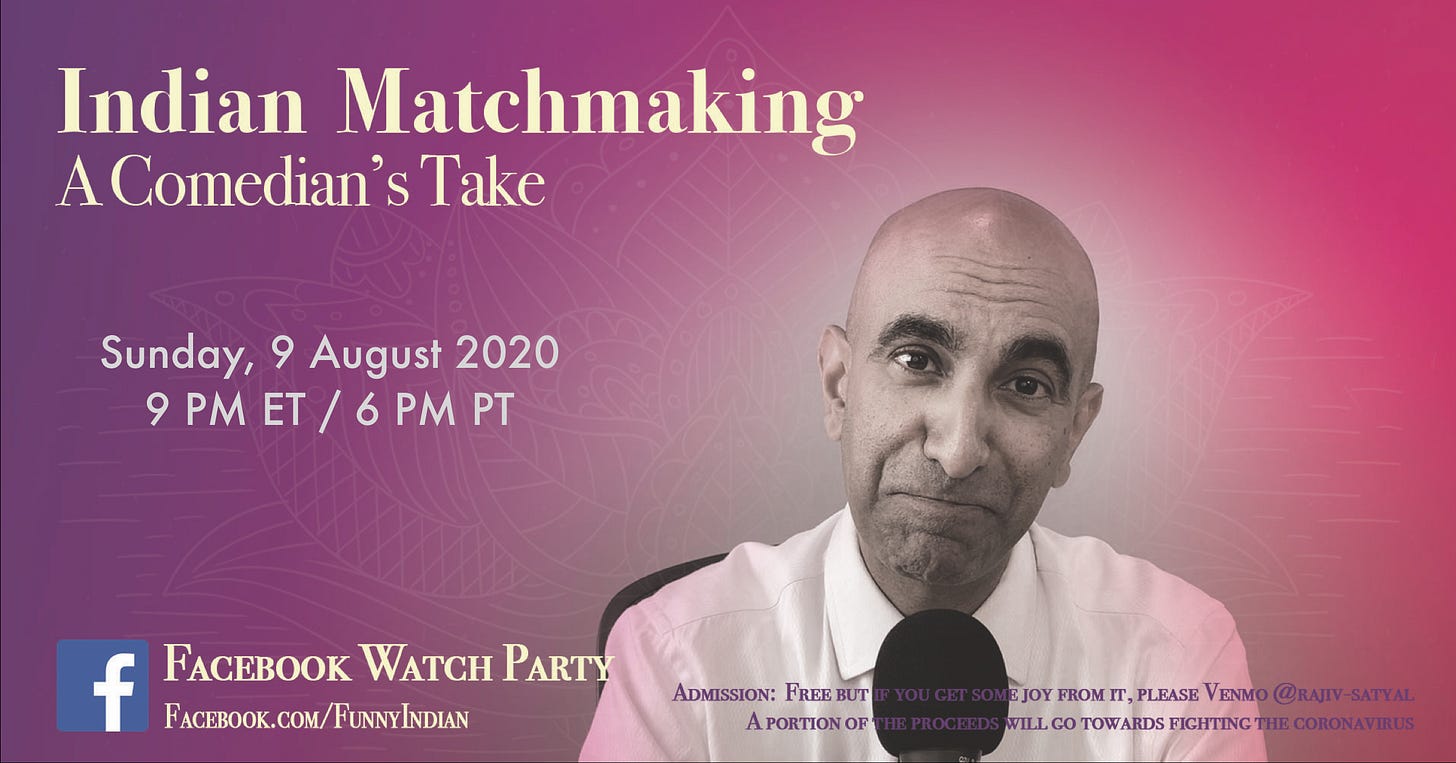 Thanks, as ALWAYS, for your support!
- Rajiv